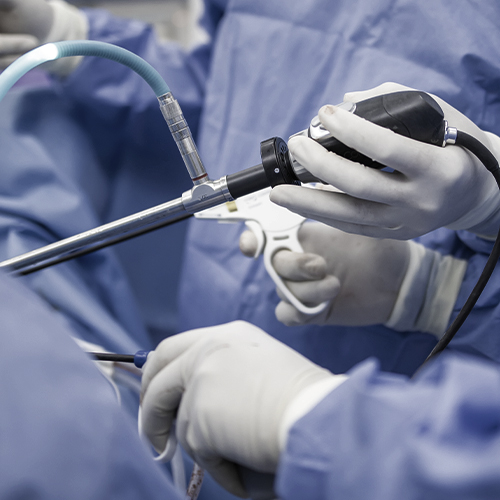 Joint pain can afflict millions of Americans. Gardner Orthopedics in Fort Myers, Florida, combines their expertise and cutting-edge technology to offer state-of-the-art arthroscopy for minimally invasive diagnosis and treatment of conditions affecting the knee, elbow, shoulder, or any other joint. To better understand the cause of your joint pain and consider options for treatment, schedule an appointment with Gardner Orthopedics by phone or by booking online today.
Arthroscopy Q & A
Arthroscopy is a low risk, minimally invasive, camera-guided surgical procedure to inspect, diagnose, and treat conditions of a joint. It is commonly used for the:
Knee
Elbow
Shoulder
Ankle
Inflammation, damage, or injury to a joint may require arthroscopy. Tears of the rotator cuff, meniscal cartilage, and anterior cruciate ligament are common conditions which rely on arthroscopy for diagnosis and treatment.
Arthroscopy is usually an outpatient procedure, so you'll be back home the same day.
Upon entry to the surgical suite, you receive anesthesia. The type of anesthesia depends on the joint, condition severity, and surgical protocol.
With a general anesthetic, you are asleep during the procedure. With a spinal anesthetic, injections are made into your spine for anesthesia targeted to specific body parts. With a local anesthetic, numbing agents are used directly on the site under treatment.
Once anesthetized, Gardner Orthopedics' expert surgeons make a small incision no larger than a buttonhole and insert a pencil-sized instrument. The instrument magnifies and illuminates the joint's interior structure, transmitting the images through fiber optics to a monitor. Sterile fluid fills the joint to make it easier to see.
Orthopedists use the monitor to assess the type and severity of damage with full view of the joint but with minimal invasion, and, if necessary, using specialized tools inserted via additional small incisions to repair the damage.
Once the procedure is complete, incisions are dressed to optimize the healing process.  Due to the precision and accuracy of treatment, little to no pain medication is needed. The wounds heal over several days while the joint usually requires several weeks for maximal recovery. Outcomes and recovery times are improved by adherence to a specific therapy and rehabilitation program.
Normal life and daily activities can be resumed within a few days, while athletic activities can be resumed within weeks to months.
If joint pain is preventing you from living the healthy and active life you want, arthroscopy may help. Call or go online to book a consultation with the expert physicians at Gardner Orthopedics today.